Hope for suicide attempt survivors on KATU News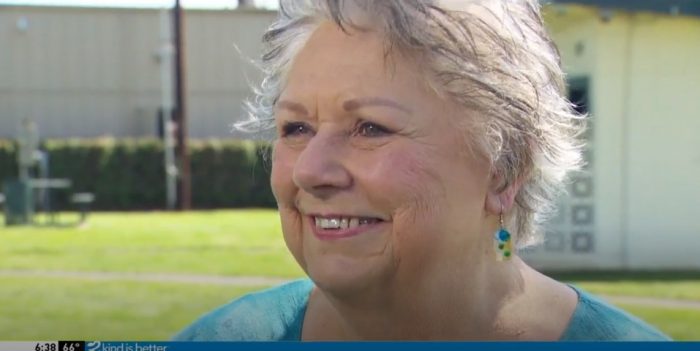 MOLALLA, Ore. — City Councilor Leota Childress is an independent and happy person, but she says that's only one side she let people see until recently.
"I think I had gotten to the point in my life where it's OK for people to know that you're not superwoman," she said.
Leota is a survivor of a suicide attempt and one of 14 people profiled for the Ask the Question project in Clackamas County.
"The goal for Ask the Question is to bring this into the light," Leota said. "And the question is, 'Are you OK?'
Recently, she spoke to a group of seniors at the Molalla Adult Center about something most people don't want to talk about.
Clackamas County has a 16 percent higher rate of suicide than the national average.
Nina Danielsen is the health promotion coordinator for Clackamas Behavioral Health.
"We just know in our county there are folks who have more risk factors going on for them, which could explain part of the reason we have a higher rate," she said.
Risk factors include the number of older adults who live in more rural or isolated environments.
"When I think of suicide, I think of troubled teenagers, you know," said Leota.
But the reality is, the risk of suicide hits every age.
"I think it's because there hasn't been much done to acknowledge senior citizens are committing suicide," Leota said. "It's been overlooked in my opinion like a lot of other things for senior citizens."
But when speaking to a group, she said simply telling someone you care can go a long way.
"Maybe the suicide rate is so high because we feel like nobody cares. If we get into a place where we feel nobody cares, we are in a dark place. So helping and telling other people you do care is so valuable," said Leota.
Clackamas County Behavioral Health, Housing, and Human Services, along with the Clackamas Arts Alliance, launched the Ask the Question project last September.
Portraits travel from hospital to hospital. Right now, you can see them in the gallery at Providence Milwaukie.